Banco Sabadell of Spain celebrated their 130th anniversary with a flash mob orchestra. More than 100 people participated in the flash mob from Symphony Orchestra of the Valleys and choirs, Lieder and Amics of l' Òpera and the Choir Belles Arts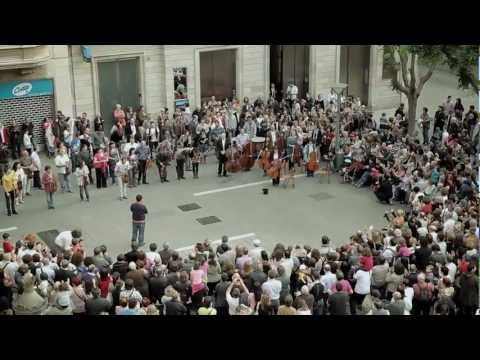 I love the idea of people coming together to perform creative pieces in public places for the entertainment of others.
I love that it is for a brief moment in time – appears and disappears
I think it is representative of the fleeting nature of current popular culture, ephemeral, fast moving, creative and the bringing together of minds.